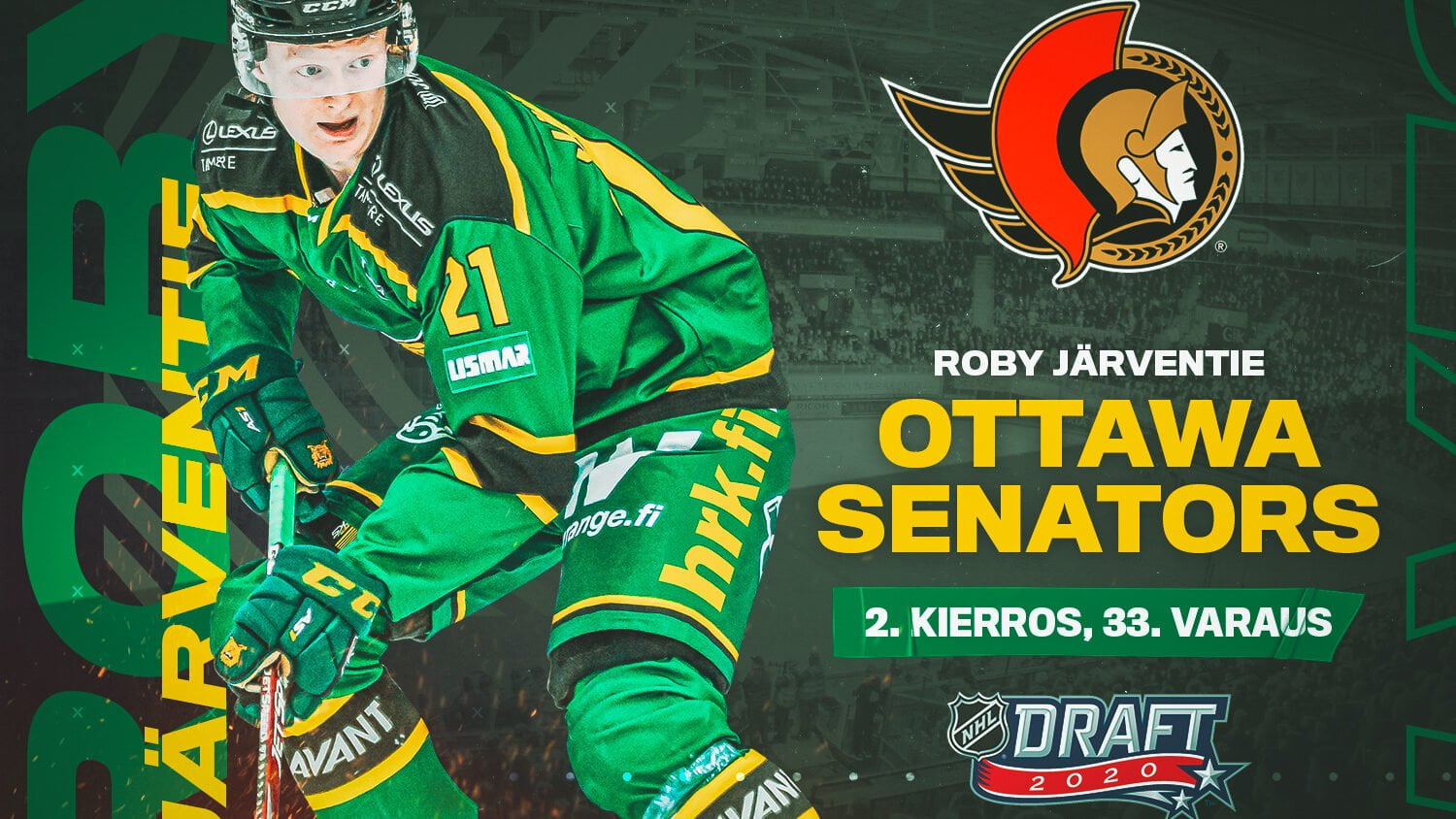 In the days that followed the 2020 NHL Draft, analytics-oriented prospect writers scored each team's draft performances in a way that friend and colleague Luke Peristy described on our most recent podcast as "Draft Bucks" analysis. This is the most useful way of thinking about ranking draft "performance" by NHL franchises that I've encountered. I don't know if Luke came up with it, but send him $5 anyway.
In Draft Bucks analysis, you think of each draft pick as a denomination of money, and each prospect as having a monetary value. How much value did each team get for the money they spent? If Team A walks in with $200 Draft Bucks and walks out with $250 worth of players, then they drafted well. If Team B walks in with $400 Draft Bucks and walks out with $350 worth of players, they drafted poorly, even if they walked out with more overall value than Team A.
You can only really think of Draft Bucks in one of two ways: the total value the team walks away with based on how much money they walked into the draft with, and the total value the team walks away with relative to the money they had to spend. Ottawa walked into the draft with more draft picks than any other team, and with two top five picks, so they left with more value than anyone else. In that way, for Ottawa, 2020 was essentially an idiot-proof draft. Many noted, however, that with every pick taken outside of the top five, Ottawa elected to take a player who was projected to go later in the draft – sometimes much later. In other words, they received 'poor value' for their picks according to the valuations of prospect writers on hockey websites. Ottawa subsequently received a number of failing grades for their approach to the draft.
The Draft Bucks approach to rating a team's drafting has the appeal of being quantifiable and numbers-driven: you calculate the difference between x and y and rank the teams accordingly. What this approach doesn't do is ask why a team would have not only different, but much different valuations of players, why they would depart so markedly from what seems like a common-sense valuation of a player, or why not only one team, but numerous teams, might be motivated to depart from the quantification of individual prospect's tools. In other words, what overarching drafting strategies – let's call this, for the sake of grandiosity, META DRAFTING – compels a team to spend their Draft Bucks in a way that doesn't comport directly with player valuations?
Marco Rossi and Cole Perfetti were two prospects projected to go in or around the 5-8 range of picks. They slid to 9th and 10th. As a result, the teams that took them – Minnesota and Winnipeg – received good draft grades as a result of receiving good value. After all, they spent fewer Draft Bucks to take those players than those players were worth. While appealingly elegant in its simplicity, this analysis is also a tiny bit lazy. It dodges the question of why not only Ottawa, but Anaheim, New Jersey, and Buffalo also passed on those prospects. It also sidesteps any Meta Drafting analysis – what do teams' drafting strategies say about their opinions and information about the process of drafting itself?
If we think outside of the Draft Bucks Box, we can start to look for patterns not captured in Draft Bucks analysis, and in doing so better identify and explore some of the weird and idiosyncratic cultural aspects of hockey before we decide a team won or lost a particular draft.
Importing a Fully Baked Culture
The University of North Dakota is one of the highest ranked college hockey programs in the United States, having won seven national championships and produced alumni such as Jonathan Toews, Zach Parise, Travis Zajac, and TJ Oshie. The Senators have four UND prospects in their system: Jake Sanderson, Tyler Kleven, Shane Pinto and Jacob Bernard-Docker. Outside of Sanderson, every one of those players was drafted too high for the liking of Draft Bucks analysts.
It's not unusual for a team to draft from a highly-ranked college hockey program. But to return to the well of a particular program as often as Ottawa has, and in the case of Tyler Kleven to have even moved up in the draft to take him in the second round when he was projected to go later, might be a tell. In the Draft Bucks paradigm, this can only be gross misspending of draft assets, chalked up to some kind of oversight or incompetence by people who spend all day every day thinking about the valuation of hockey talent. It's certainly possible that this is the case, but strikes me as somewhat unlikely. Moneyball was first published in 2003, 18 years ago, and I can't help but think that the image of the old-boys-club room of scouts talking about if a player has a good body or a pretty girlfriend is slightly outmoded.
I wonder if Ottawa is taking a bet not only on the ability of the program to produce NHLers, but that by taking players that have been taught in a certain system, who understand their roles in that system, they can import not only the players but also the system, the roles, and the understanding of expectations. The players' relationship with one another have a mutually reinforcing nature, a plug-and-play element, perpetuating milestones for success and creating a cultural sense of accountability to the team and to one another.
In a vacuum, Tyler Kleven should have cost fewer Draft Bucks than Ottawa spent to draft him, but looking only at those numbers ignores the broader context of Kleven playing on the same defensive unit as fifth overall pick Jake Sanderson, the kind of prospect who, if successful, could transform the competitive landscape of the Atlantic Division. (And if he isn't, could set back the Senators' competitive window for another decade.) Spending the Draft Bucks to enhance the probability of Sanderson's success is well worth it, especially considering those second-round picks spent to draft Kleven are statistically likely to produce depth players, of which Ottawa currently has plenty.
Ottawa needs to hit on both producing a certain amount of depth and on their high draft picks. Drafting so many players from the same program could increase the likelihood of all of the players included in that unit being successful, and of the top pick of hitting his potential. An area for further study might be to look to teams who over the years had the greatest number of players from the same development programs and how consistently those players performed relative to their expectations.
Drafting for Depth
Check out this paragraph from Scott Wheeler's take on the Senators' second day at the draft:
A year ago, the Senators picked Shane Pinto (then my 50th-ranked prospect) with their first pick of the second round. This year, they selected Roby Jarventie (my No. 55-ranked prospect) at 33. Both are big, versatile forward prospects who can create in a variety of ways, whose only real question mark is their pace of play. Both project as middle-six, complementary pieces with mid-level offensive ceilings and potential PP2 upside. Both are efficient and useful without having a star quality tool that defines them. Jarventie's off to a good start in Liiga this season, too, and if his post-draft season is anything like Pinto's, he'll work his way up my board in retrospect.
This seems like the kind of sentiment you'll find on most draft rankings: that every team should be using every pick to take players with potentially high ceilings, even if those players are boom-or-bust. GM Pierre Dorion has used far more moderate language when talking about his goals for each draft: when speaking about prospects, he often describes them as having a real chance to be a player in the NHL – full stop. This seemed to be on display with the Senators' third first-round pick, which they used to take checking forward Ridly Greig. Finally, the Sens have a propensity to draft over-agers: players closer to achieving their projected ceiling, and thus easier to project, but still available to draft, meaning likely to have a lower ceiling overall. One wonders if the Senators' focus on certainty over high-ceiling uncertainty has become a discernable factor in their draft strategy.
Why is that important? In emphasizing depth talent, the Senators are usually docked points in Draft Bucks analysis, which holds as a fundamental truth underwriting the valuation of players that depth is plentifully available on the free agent market while high-end talent has to be drafted. Due to the trends in NHL player contracts, the time might be coming for us to ask if this is still the case.
Between the current and previous NHL/NHLPA Collective Bargaining Agreement, there's been one major change in the way NHL contracts are structured: core, franchise players are receiving their big payouts much earlier, on their second deals – their RFA deals. Fewer of them are opting for bridge deals, except in states with no state taxes and favorable earning prospects. On the 31 Thoughts Podcast, Stan Bowman, GM of the Chicago Blackhawks, pointed out that the team that won the Hawks their three Cups wouldn't be possible in today's NHL, because they won with Toews and Kane on affordable, five-year, $6.3M/year RFA deals that allowed them to add players like Hossa to expensive, long-term UFA deals. If the Hawks drafted a Kane or Toews today, they'd be earning at least $8M-$9M right after their entry-level contracts. The Blackhawks would not necessarily be able to add good NHL depth on the free agent market, even on $2M-$3M/year deals. They would have to rely on their draft pipeline.
Ottawa is going to experience this soon, when they extend Brady Tkachuk. They've already had to extend Thomas Chabot to a deal paying him $8M per year rather than a bridge deal. If Tim Stutzle works out, in four years he could be in-line for a similar payday. How does a team having to do this with their core ensure depth throughout the lineup? Where once a team could afford to waste seven of their draft picks on swinging for the fence knowing that they were eight or more years away from having to pay their stars, now they must ensure they're bringing in checking line players and secondary scoring on entry-level deals: higher-certainty prospects with lower ceilings.
Ottawa has targeted overage players in this and previous drafts, players generally thought to be easier to project, but with lower ceilings. They've also targeted players who can play multiple positions. Today's poor value draft picks who top out as third- and fourth-line NHLers are tomorrow's third- and fourth-line NHLers on entry-level contracts. It could be that Draft Bucks analysis, with its emphasis on high ceiling talent throughout the draft, hasn't caught up to the present-day reality of NHL economics.
When Taking an Objective View Makes it Difficult to Stay Objective
The saying "culture eats strategy for breakfast" has at this point taken on the cliché of business, dulling us to its continued relevance. There's something incredibly alluring about the cold, mathematical analysis that led us to Draft Bucks paradigm, an approach that has, over time, illuminated the ways in which teams can and do become fixated on factors that don't matter in the calculation of a hockey player's skill.
What we might also be seeing when we read NHL Draft Grades, however, is that the culture of this analysis leads one to conclude that outliers are always evidence of inefficiency or underperformance as opposed to cause for further investigation. When a team like the Ottawa Senators, in the middle of a rebuild that will be vital to the fortunes of the team over the next decade, trade up in the second round to take a player projected to go in the late second or third round, and that player happens to play with the player who was just drafted by the same team fifth overall, that should cause us to ask more about the strategy employed by the team, to dabble more frequently in Meta Draft analysis, to explore whether efficiencies uncaptured by Draft Bucks analysis remain to be discovered.